Guests can enjoy a luxuriant time and art masterpieces while surrounded by the Kinugawa Valley that is beautiful year-round. Every corner of the hotel has been adorned with antiques and sculptured glass works that each have a story to tell.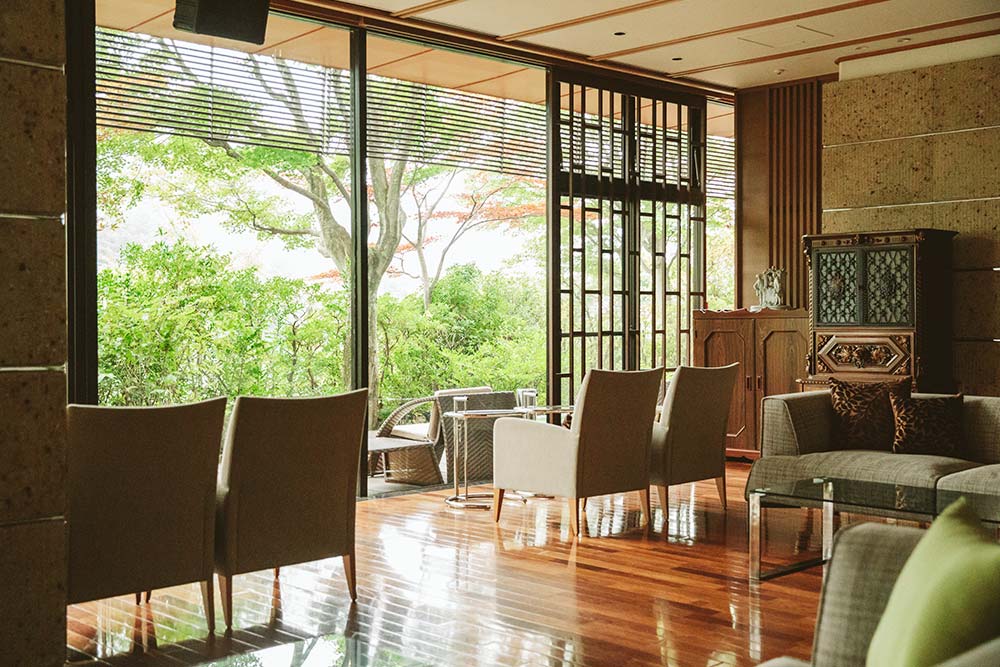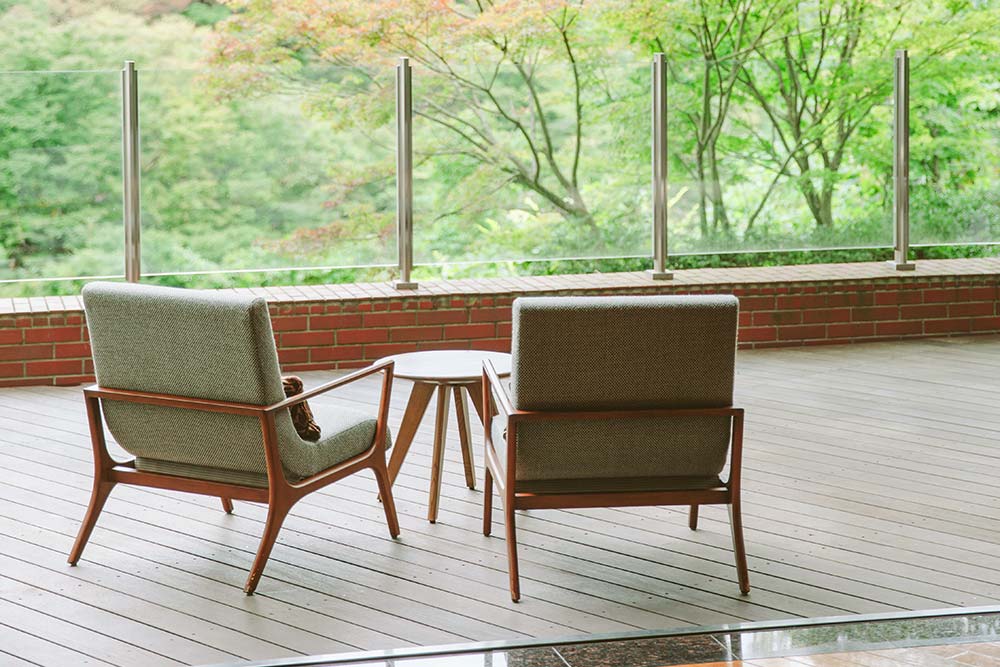 Lounge
The terrace offers majestic views of the Kinugawa River, which it overlooks, while the fireplace is the perfect spot to gather with friends and chat. Complimentary coffee, tea, and other drinks are provided.
Hours: 8 a.m. to 9:30 p.m.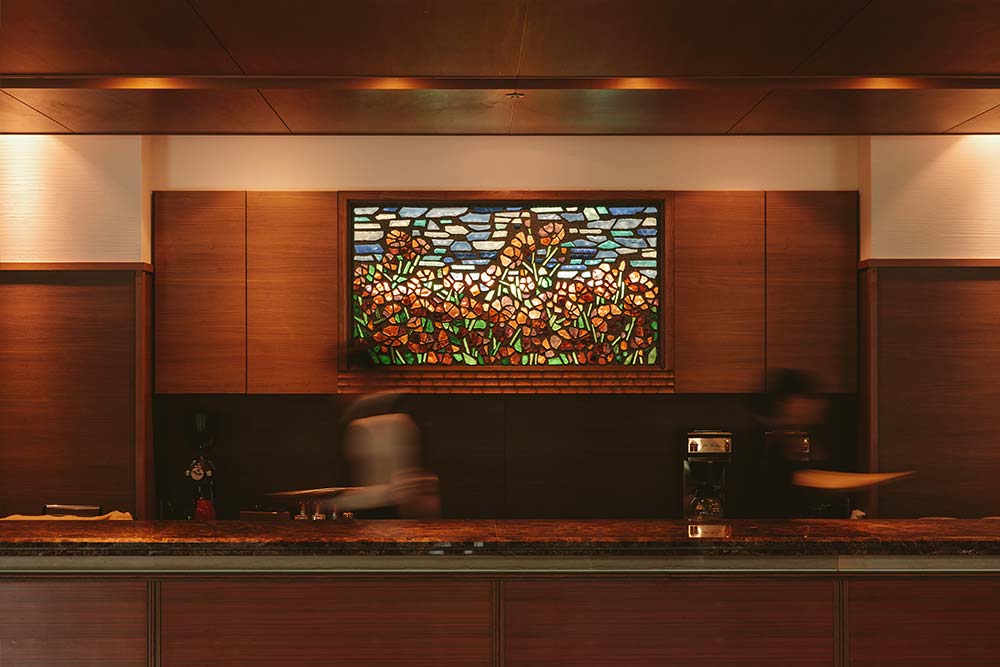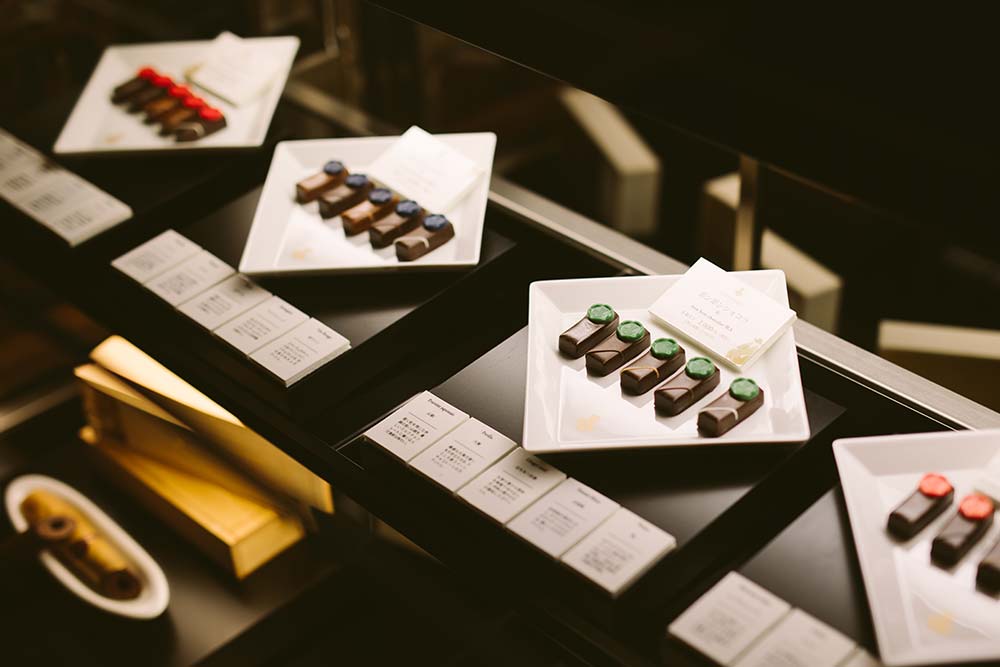 Chocolate Bar
John Kanaya brand chocolates are served here, as well as alcoholic beverages, coffee, tea, and soft drinks.
Hours: 8 a.m. to 9 p.m.(Closed from 12 p.m. to 2 p.m.)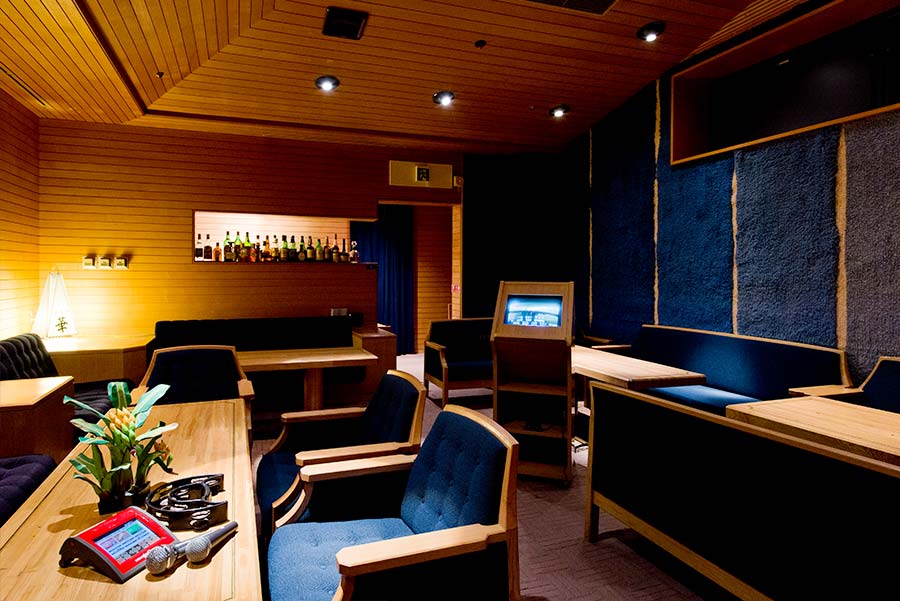 Club
This twenty-seat evening lounge and club offers a space for individuals or groups to enjoy drinks and karaoke. (Reservations required.)
Hours: 9 p.m. to 12 a.m.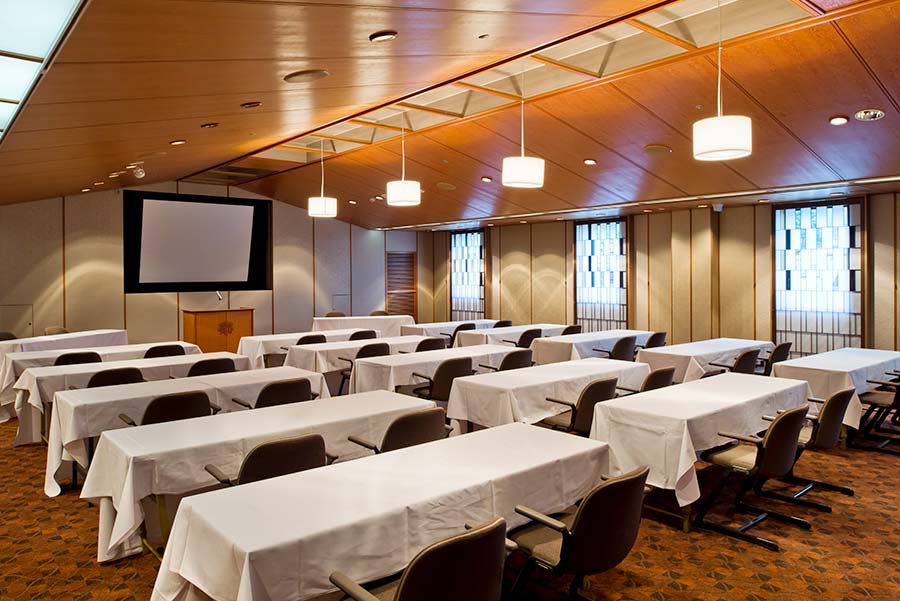 Conference Room
The group conference room can accommodate up to fifty guests. Projectors and sound equipment are available. (Reservations required.)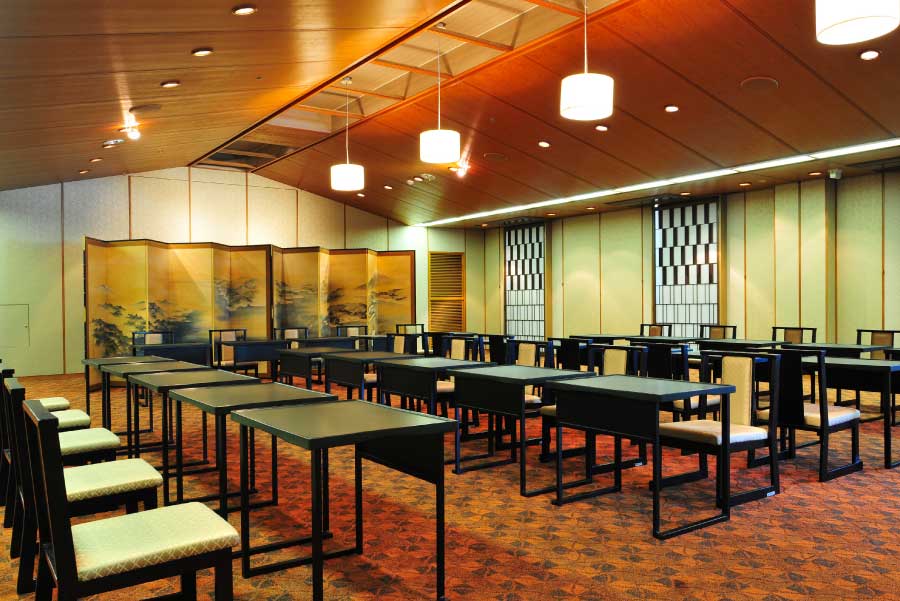 Banquet Hall
The group banquet hall can accommodate up to fifty guests. Karaoke equipment and takazen table services are available. (Reservations required.)